Free 30 minute phone consultation will get all your questions answered.  Schedule yours now!
Sacramento – Davis – Winters – Vacaville – Fairfield – Vallejo & Residents of Solano, Yolo, and Sacramento County
Appointments are available in 1 or 2 hour increments
Fee schedule: $95 for a 1-hour session & $160 for a 2-hour session.
Sliding fee scale is available for special circumstances. 
Insurance will not reimburse for hypnotherapy services.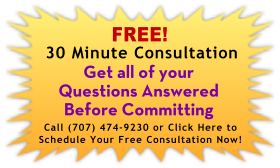 Many Bay Area residents have already discovered that hypnosis can help!
Our subconscious mind is our personal data base for every past experience of our life, and our subconscious is where our perception of these past experiences is stored. Anxiety and negative emotions often indicate something in our subconscious is being neglected or remains unresolved.  By changing your beliefs and thinking, very dramatic changes can occur.  Mindfulness, hypnosis, and guided imagery are valuable tools in bringing about permanent, positive and lasting change.  Call today for your Free 30 minute phone consultation!
Vacaville – Fairfield – Dixon – Vallejo – Davis – Suisun – Solano County Hypnotherapy clients have successfully addressed these issues with our programs.
Fibromyalgia
Cancer & other related issues
Insomnia
Allergies
Self Confidence
Weight Release
Stop Smoking
Self Esteem
Negative Emotions
Understanding Dreams
Past Life Regression
Pain Management
Sports Enhancement
Stress Management
Trauma and Stress
Irritable Bowel Syndrome
Mesothelioma Cancer
Changing Unwanted Behavior
Eliminating Fears and Phobias
Regulating Blood Pressure
and MUCH MORE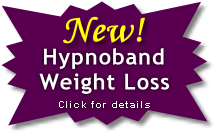 An expert in hypnosis, mindfulness, and NLP, Vacaville Hypnotherapist Dennis Atkinson offers flexible appointments in a supportive, relaxed environment.  Vacaville Hypnotherapy helps you clear your mind of negative, self-defeating and disempowering thinking, thus establishing new attitudes and thought patterns that allow for you to take the right actions to achieve your goals. Whatever your goals may be, mindfulness and hypnosis are very powerful tools in bringing about rapid and lasting change.  What are you waiting for?  Call today!
Our Service Area includes:
Fairfield – Vacaville – Suisun City – Vallejo – Davis – Dixon – Woodland – Winters – Sacramento – Solano County