Welcome to New Image Hypnosis for Positive Change.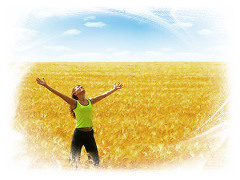 Imagine how great your life will be when you learn to free yourself of negative thoughts and beliefs, unwanted behaviors, difficult relationships and poor health, as you develop a strong, confident internal state of "self-health". 
At New Image Hypnosis for Positive Change we understand and can assist you in acquiring new attitudes, skills, and knowledge that create and support physical health, emotional balance and inner peace. 
 With the process of Hypnosis, Mindfulness, Neuro-Linguistic Programming, and Emotional Freedom Technique, we can help you embrace your own internal power to work with what is already inside of you by design. When you work with the natural dynamics of your mind and body, the subconscious automatic responses that affect your physical and mental health can be influenced and changed. 
At New Image Hypnosis for Positive Change we can help you connect with your powerful inner being in ways that are comfortable, appropriate, self-determined, healthy, and empowering to you. 
You'll learn how to relax deeply and how to open communication with your powerful subconscious mind. 
You'll learn how to work with your mind and body for changing old unwanted patterns that create problems, including ill-health, through natural, tangible skills and activities of Hypnosis, NLP, and EFT. 
 When you access your creative unconscious mind or your subconscious mind you remain completely consciously aware of what is happening, you can communicate directly with your body. Depending on your desired goal, these communications can be used to make Positive Changes by replacing negative behaviors with positive ones, to eliminate fears, to create physical health and emotional wellness. 
Take advantage of our Special Introductory Offer;  $79 for one hour hypnosis session valued at $99. Does not include Quit Smoking Session.
Mind-body healing approaches work because they go beyond isolating the physical symptoms and include ways of changing the attitudes, mental beliefs, expectations, associations and feelings that influence our behaviors and health. They address the repetitious patterns of how thoughts create stress and physical tension which affect the body and mind over time cause problems. 
Stress Relief
Anxiety Relief
Pain Relief
Dental Anxiety
Overcoming Fears & Phobias
Pre & Post-Surgery Fears
Sports Improvement
Remove Unwanted Habits
Improving Confidence/Self Image
Restful Sleep
Memory Improvement
Motivation (Exercise, etc.)
Academic & Study Improvement
Increased Sales Effectiveness
Each session is personalized to help you target the exact issues you're facing in order to achieve the changes you desire, at your own pace and in your own way. We are seriously committed to helping you achieve your therapeutic goals. We know that our success comes from helping you succeed. Our goal is to help you grow and feel your best. We take great pride in what we do and we look forward to continuing to earn your loyalty and support. We encourage and welcome your input and look forward to building a stronger relationship with you.
If you are ready to create a happier, healthier and more fulfilling life, then…
Call Tom Houle now for a FREE 30 minute consultation at 707-470-9849