ANNOUNCEMENT
We wish to take this time to announce that The Center for Mindfulness and Positive Change, mytrance.net is Now under New Ownership New Image Hypnosis and accepting new clients and seeing established clients.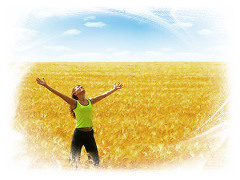 We will continue to provide you with the same excellent care and professional expertise as Dennis has in the past. Dennis will be consulting with us during this transition.
We have a NEW location, NEW phone number and NEW email address;
313 Kendal Street, Suite B, Vacaville, Ca 95688
707-470-9849
Welcome to The Center for Mindfulness and Positive Change
We are very excited about the prospects ahead with assisting you with your current New Year Resolutions and Goals for 2016
Smoking Cessation
Stress Reduction
Weight Control
Fears (Flying, etc.)
Test Anxiety
Sports Improvement
Eliminate Bad Habits
Self-Confidence/Image
Restful Sleep
Memory Improvement
Motivation (Exercise, etc.)
General Health
Chronic Pain
Nail-Biting
Aversion to Public Speaking
Academic Excellence
Increased Sales Effectiveness
Each session is personalized to help you target the exact issues you're facing in order to achieve the changes you desire, at your own pace and in your own way. We are seriously committed to helping you achieve your therapeutic goals. We know that our success comes from helping you succeed. Our goal is to help you grow and feel your best. We take great pride in what we do and we look forward to continuing to earn your loyalty and support. We encourage and welcome your input and look forward to building a stronger relationship with you.
Please be patient as we continue to update the website.