Cancer Patients: Learn How To Make Cancer Treatment More Effective
Cancer Pain Management Hypnotherapy
Are you undergoing chemotherapy, radiation therapy or some other kind of cancer treatment in Northern California? Are you suffering from pain, nausea or feelings of depression as a result of cancer diagnosis or treatment? Hypnosis can help cancer patients cope with stress and anxiety, and overcome side effects from surgery, chemotherapy and radiation treatments. "Recent research has shown that complementary and alternative medicine can help make cancer treatment more effective." Alternative mind-body therapy has been shown to help boost the immune system. Healing modalities such as guided visualization and hypnosis can also help reduce side effects from common cancer treatments, such as:
Anxiety
Depression
Diarrhea and constipation
Fatigue
Flu-like symptoms
Hair loss
Kidney and bladder issues
Mouth, gum and throat issues
Nausea and vomiting
Pain
Sexual issues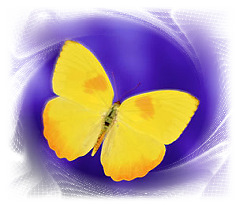 Adding hypnotherapy to your routine can help support your body's natural ability to heal and fight cancer, as well as make cancer treatments more bearable. Clinical studies also show that hypnosis can help improve immune response, reduce nausea, and help you manage pain from cancer, surgery or cancer treatments. And hypnosis can also help you reduce stress and anxiety, potentially making your course of treatment more effective.
Several recent studies point to the effectiveness of hypnosis in cancer treatment and pain relief:
Hypnosis May Prevent Weakened Immune Status, Improve Health
Ohio State University researchers found that hypnosis and related relaxation techniques can prevent stress-related weakening of the immune response, and may even slightly enhance the immune status in some people.
Hypnosis/Local Anesthesia Combination During Surgery Helps Patients, Reduces Hospital Stays, Study Finds 
Anaesthesiologists have found that a combination of hypnosis and local anaesthesia  for certain types of breast cancer surgery can aid the healing process and reduce drug use and time spent in the hospital.
Hypnosis Before Breast-Cancer Surgery Reduces Pain, Discomfort, and Cost 
Women undergoing surgery for breast cancer who received a brief hypnosis session before entering the operating room required less anesthesia and pain medication during surgery, and reported less pain, nausea, fatigue, and discomfort after surgery than women who did not receive hypnosis. The overall cost of surgery was also significantly less for women undergoing hypnosis.
Hypnosis Can Help Control Pain Among Women with Metastatic Breast Cancer, UB Researcher Finds
Women who received group psychotherapy plus hypnosis reported "significantly less increase in the intensity of pain and suffering over time," compared with a control group.
If you'd like support to help you regain control of your health and your life, contact The Center today at (707) 470-9849 to schedule your FREE 30 minute consultation.