California clients have successfully addressed all of these issues with our programs. There are many uses for hypnosis.
Fibromyalgia
Cancer & other related issues
Insomnia
Allergies
Self Confidence
Weight Release
Stop Smoking
Self Esteem
Anger Issues
Negative Emotions
Past Life Regression
Pain Management
Sports Enhancement
Stress Management
Trauma and Stress
Irritable Bowel Syndrome
Mesothelioma Cancer
Changing Unwanted Behavior
Eliminating Fears and Phobias
Regulating Blood Pressure
Appointments are normally charged per session, and are approx. 1 to 1.5 hrs.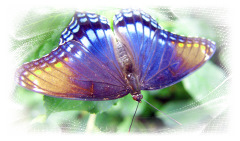 For an appointment call our office at (707) 470-9849. Your in-office consultation may include a session of relaxation therapy. Call or email our office today.
Private Sessions Available
Hypnosis & Cancer
We're proud to provide hypnosis services to those with cancer and other illnesses. Initial studies have shown hypnosis to be extremely beneficial for cancer patients and loved ones who battle anxiety, difficulty sleeping, and other secondary symptoms associated with traditional cancer treatments. Aggressive cancers like mesothelioma can have harmful side effects associated with radiation and chemotherapy regimens. Hypnosis has been shown to demonstrate improved capacity to manage these symptoms in mesothelioma patients as well as that of other types of cancer.